MES Events Live Broadcast Assets
MES Events (Michigan eSports Events) is a company located in Michigan that travels the country hosting video game tournaments. Their most popular event takes place in their home town, Detroit Michigan. With their 2016 Detroit event planned, they decided to live stream the event online so that viewers around the world can watch. To help the stream run smoothly and match their brand, they needed an asset package containing various elements. I worked with them to create time lapses, transitions, and lower thirds. The event and stream ran smoothly with the winner of the tournament taking home $25,000!
PART 1: TIME LAPSES
The first element needed for the live broadcast was time lapses. These time lapses were going to be used as background footage. On the live stream of the event, graphics and information would be displayed on top of the footage. Inside the event venue, the footage was displayed on monitors. I took six different time lapses in the Detroit area. All locations were within close proximity to the event's venue. All time lapses were taken at sunset and last 30 seconds.
PART 2: TRANSITION
Since this event was being braodcasted live, MES needed an animated transition to transition between camera angles and scenes easily and smoothly. Just like it is used in a sports broadcast, this animation needed to be quick – 1 to 2 seconds. It was also requested to be 3d. I took the original vector logo I was provided with and turned it into a 3d model. I then lit and textured this model followed by animation.
Original Logo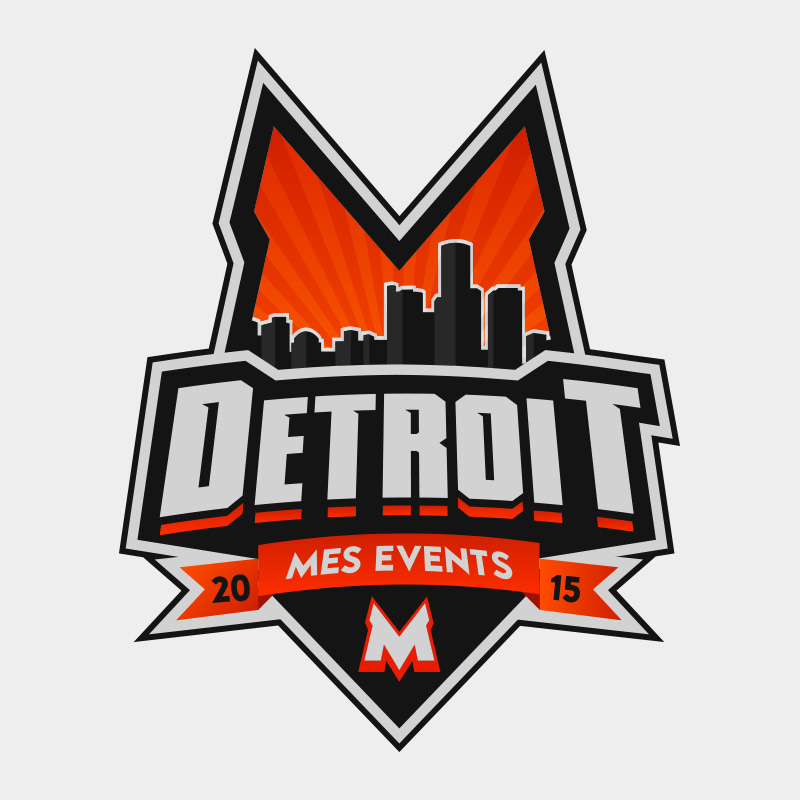 3D Model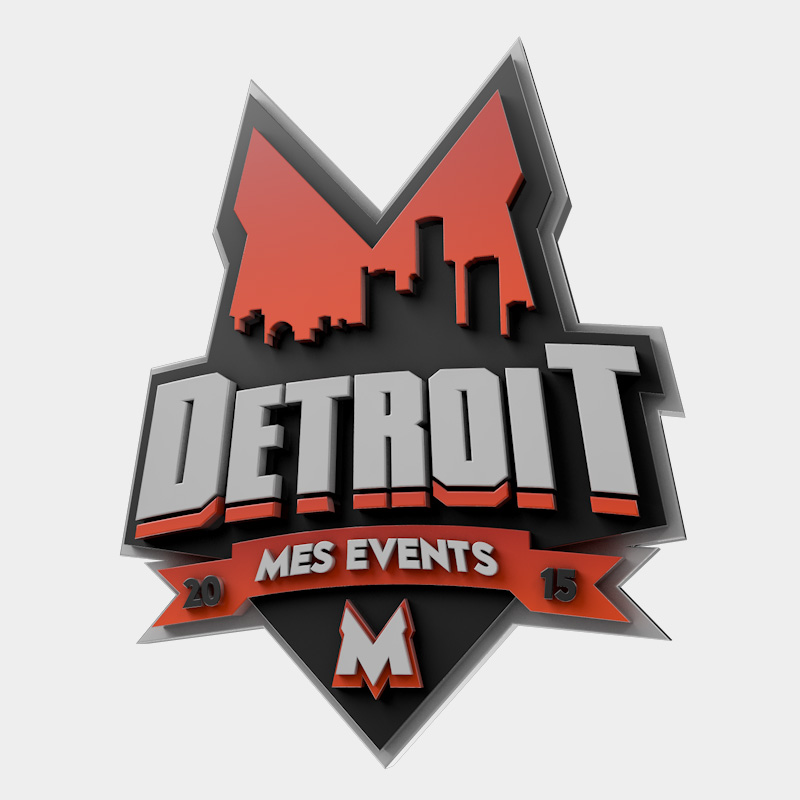 Final Transition

Animation

PART 3: LOWER THIRDS
The final piece of the asset package is lower thirds. The lower thirds for this broadcast were used to display two different types of information. The first was names and social media information. During interviews the lower thirds would display this information. The second set of information was upcoming events and what is next on the live stream schedule. I created a small and large version to fit both purposes.